Wow wow wow!!!! How in the world did this happen?? My baby is 6 months old!!!
We made sure to have a small "party" with cake in her honour.. She slept through the cake but if its anything like
bananas and breastmilk
then I am sure she enjoyed it later.
Some recent pics of Aybra and the boys to celebrate.
Sitting pretty in her dress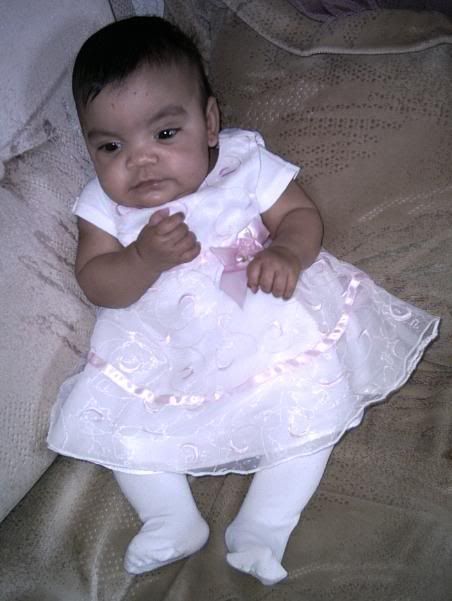 Her and the boys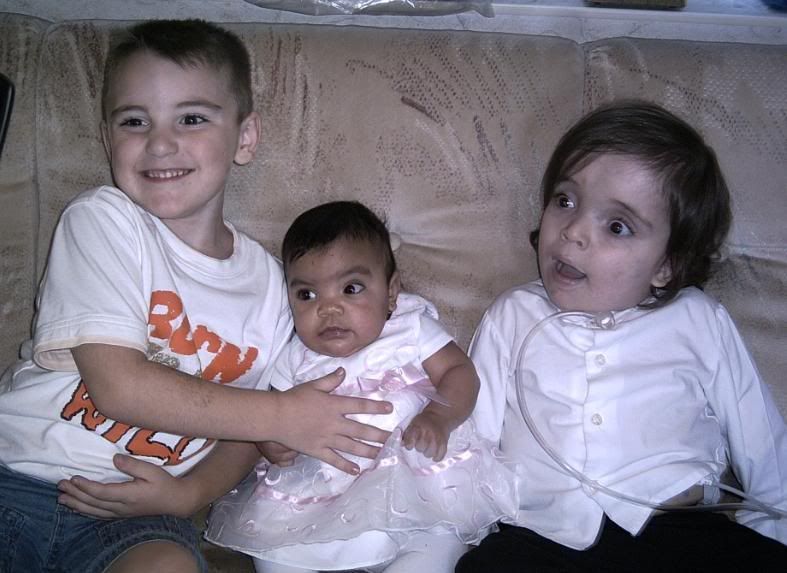 Kaia trying to get her to smile for the camera... One of these days I will catch a smile on camera