Somebody was wondering why they could not just add a vent tray to this wheelchair.. Long story short..When they ordered the wheelchair they "forgot" that he was vent dependant and needed a vent tray.. Because they did not think about this (even though it was in his dang chart) they ordered the smallest chair they had. The chair they ordered for him is not big enough to hold a vent tray. The vent would make it tip over (Because the vent is heavy as heck). Once Alo outgrows this chair he can get another one with a vent tray but chances are he wont need it then. He needs it NOW and that was the whole point of getting the dang chair!!!
Anyway, we cruised around the compound earlier and crossed the street to a little trail. Alo loved it. He was just smiling the entire time.
Then later this evening Kaia came home, put his Power Rangers costume on and we went outside to play. I took the little kids out with me, Alo in his chair, and we went on another walk. Its such a big difference pushing this than the stroller. With the stroller it took a lot of effort for it to start moving forward.. This chair you barely have to push and it starts moving.
Alas, here are pics of the first walk.. They didnt turn out too great.
Going for a walk outside: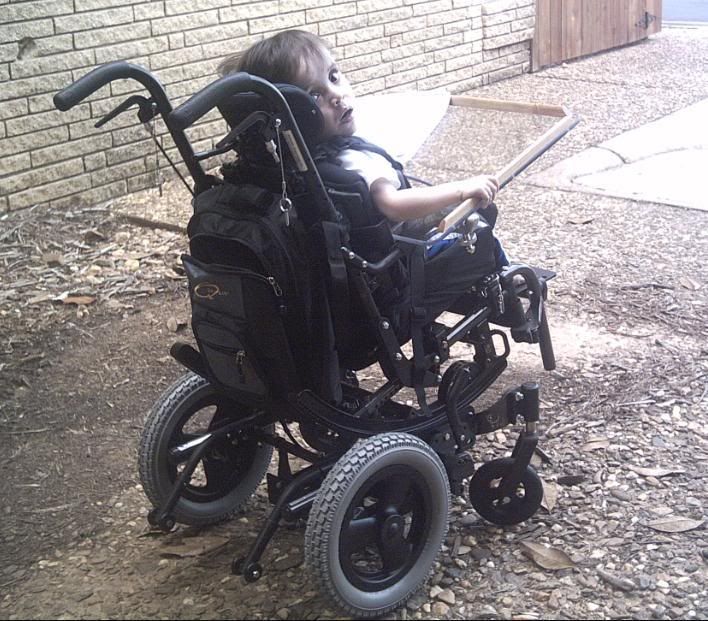 And again: (He was looking at the elevator because the door opened)
And inside: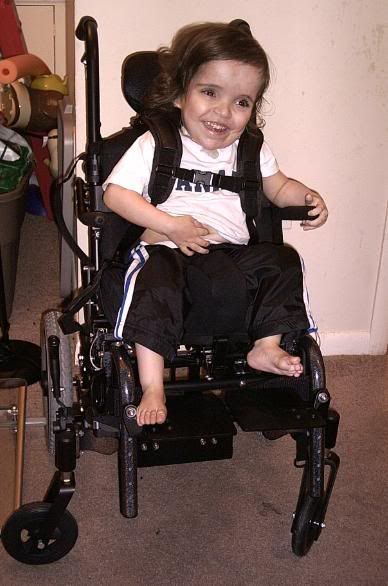 And I dug these pants out of some stuff that was put up. They are a size 12 months but fit Alo perfect. His pants that fit in the legs are too small in the butt and the ones that fit in the butt are too long in the legs. I was surprised that these fit him in the butt and legs.