I had the nurses write a note last week that I wanted to speak with the Eye doctor. I wanted to discuss what he saw on the exam as well as some other things. Well the eye doctor did another exam this week (said her eyes were looking better) and supposedly said that they will not talk to the parents unless surgery is required.. What??? You mean to tell me that a doctor that is doing tests on exams on MY child does not want to talk to me unless she needs surgery? What the hell kind of practice is that?? Ive never heard of a doctor say something like that before... So instead of the eye doc calling me they had the neo call.... He said "Blah blah blah the eye doctor looked at her eyes blah blah blah...." He didnt tell me anything I didnt already know. I wanted to ask the eye doctor questions.. NOT the neo! The neo would have no freaking clue what I was talking about anyway.
BUT!
I asked again about breastfeeding and the neo seems to think that breastfeeding is not a good idea right now (whatever) so I asked about non-nutritive nursing... He started back on the "no breastfeeding right now rant".. Alas, I won the battle. I can do non nutritive nursing now... That is the good news. The bad news is that I cant really do it. I mean I can but its hard because she has to be awake and she is always asleep. The only time she is awake is when it is her feeding time, which BTW she has been PO feeding all of her feeds lately (besides one where I asked if they could NG her so I could do some non-nutritive). Within the past 48 hours I think she has only NG'd one feed maybe two.
And another battle won! They are now using cloth diapers! Woohoo!!! Their stupid "We have to weigh the diapers" and "Its a health violation" excuses ran out.
I have some pictures of when I tried some CDs on her, but none from when she actually started wearing them (tonight) but I did leave one of the CDs on her the other night when I left. (I truly think this is what helped me win the CD battle... They saw that its super easy).
I have other pictures but they will have to wait until later... I have to put them on photobucket.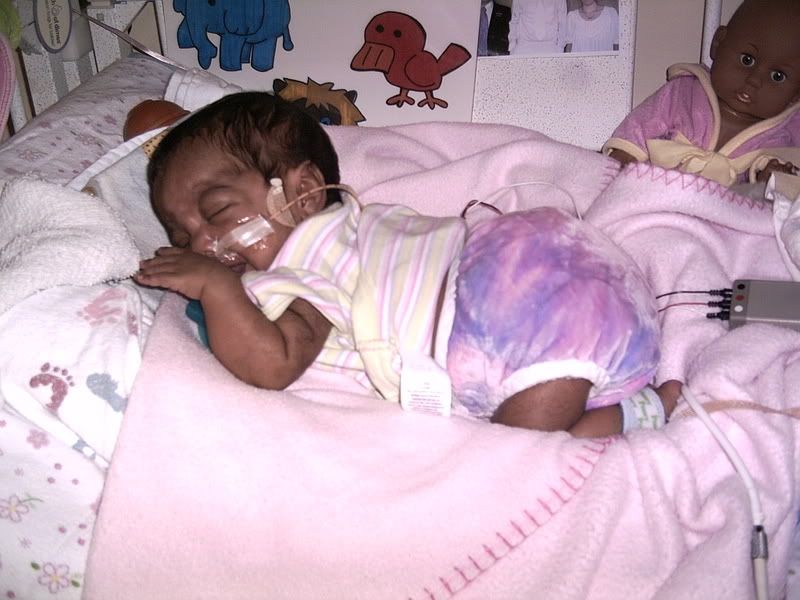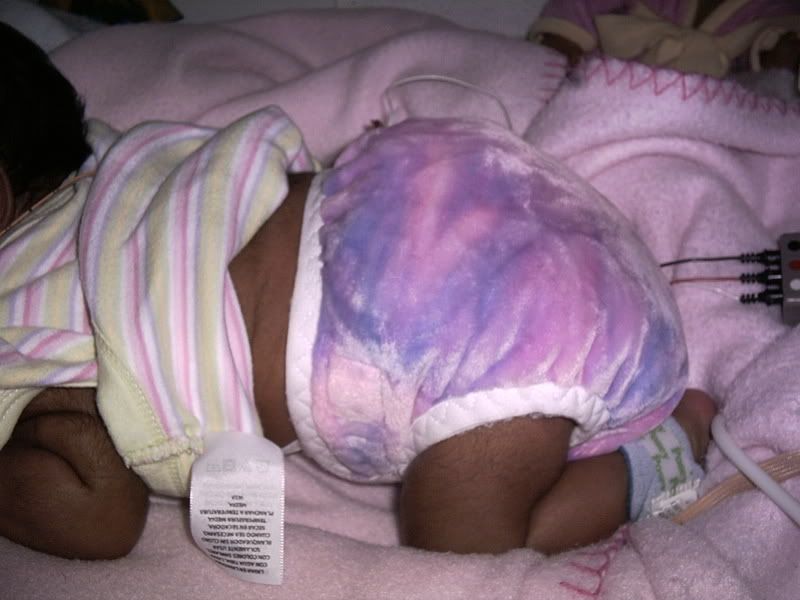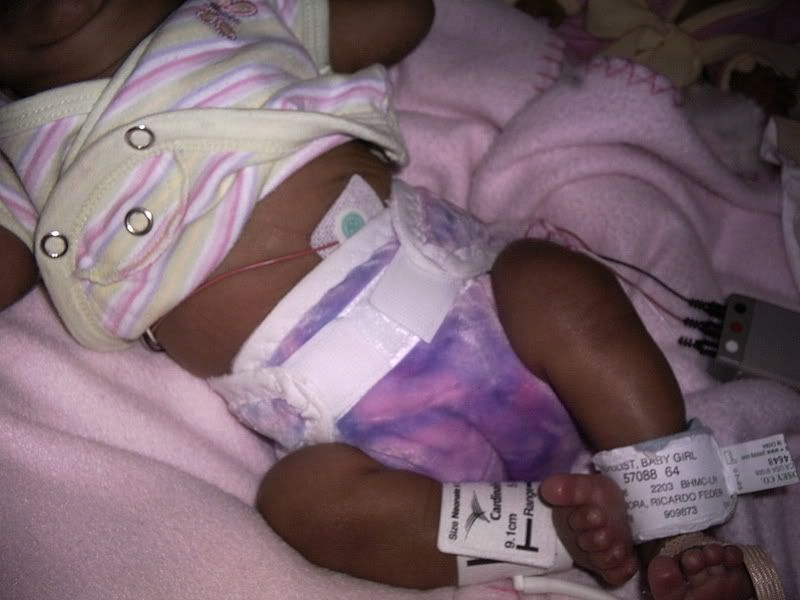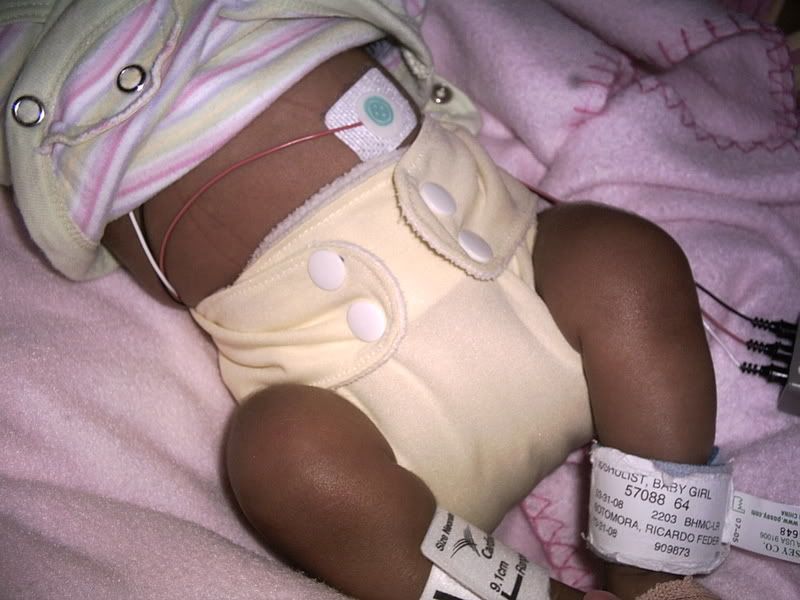 And here are some other pictures that I thought I had posted but obviously didnt..
P.S. Sorry about the serious slacking lately.. Everybody was sick this past week and the week before was midterms!! Busy busy.
Toys boys and their babies... Alo only gets to hold the baby doll. He doesnt like to even touch Aybra.. (And he swings the baby doll around by its legs and arms)