Ive been meaning to update but I didnt want to until I had some pictures... Well here it is.
She is at 2325 up from 2258. Thats 5#!! Today they tried to turn down her flow some but she didnt tolerate it well so they turned it back up. She still isnt eating much by bottle. Her breathing is too fast. When she does eat she isnt finishing the whole ammount. I believe she has only finished a complete bottle once. But she is slowly making some progress. I found out the other day that she will be coming home on an apnea monitor. So far no word on the oxygen but from the looks of it she might be coming home with some oxygen too. Ive requested ENT come in to look at her but Im going to have to talk to the doctor about that since they dont have one at this hospital. Ill probably have to take her once she gets home. Im actually a little peeved that they wont do anything before but Im just the mother.. I dont know anything.
Anywho...The other night when I went in the nurse was messing with her.. Changing her clothes and stuff. It was right at her feed time and she was HUNGRY! She was eating her hands and everything.. She was breathing too fast to PO feed but they let me feed her anyway. She took half of it and I think if she had a faster flow nipple she would have taken more.
Here she was crying...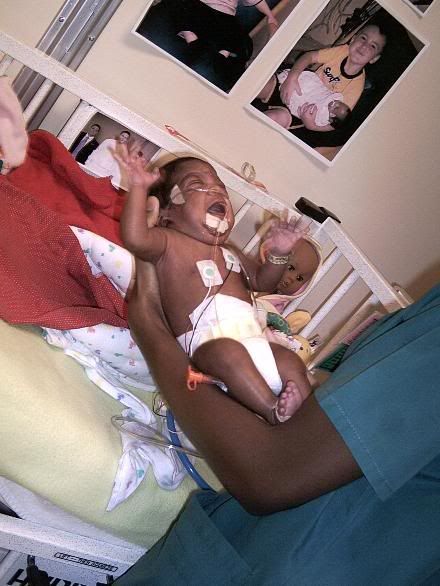 You will never guess what happened to some of my milk!!
Ive been donating it... This past Monday I shipped off a small shipment to a woman with a newborn.. Ok newborns dont take that much milk per day right? According to this woman her baby took about 15-20 oz per day.. Pretty typical.. Well she was pumping herself but has a low supply.. So she was needing the milk to supplement one or two feeds per day... My point? The small shipment was 100 ounces... And it would have lasted for a long time... Well the dang USPS broke the box that the cooler was in AND broke the cooler AND broke open some of the bags.. So the once frozen breastmilk was no longer frozen and it had leaked everywhere!! Im so pissed.. Pissed at PO for screwing it up.. And pissed because it had to be wasted. Thats liquid gold!!!!! And its not like I shipped some flimsy little box. For Petes sake, if Fedex can ship the box and not mess it up then surely the PO should be able to... WRONG!!! Needless to say 100 ounces got wasted! Anyway.. if you are in Maine or know of anybody in Maine that has extra breastmilk let me know!
Her first Dolly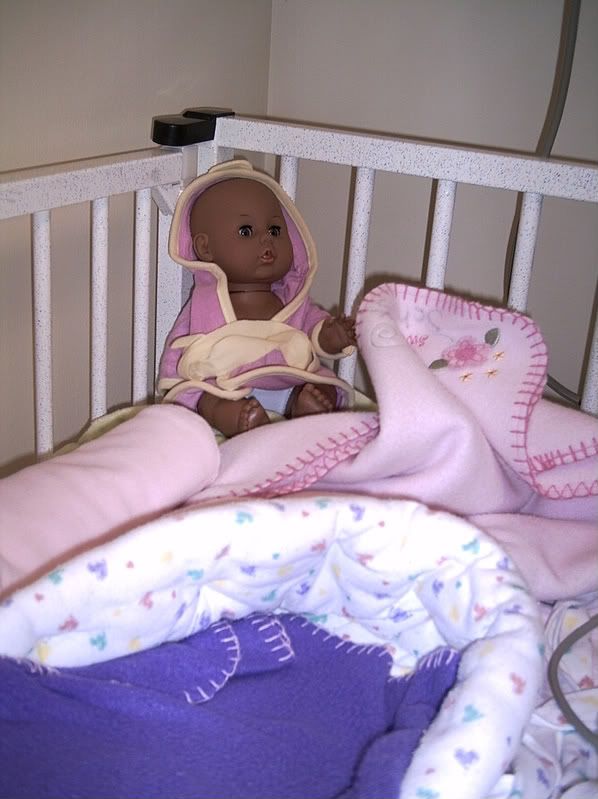 The boys had to break it in first ;)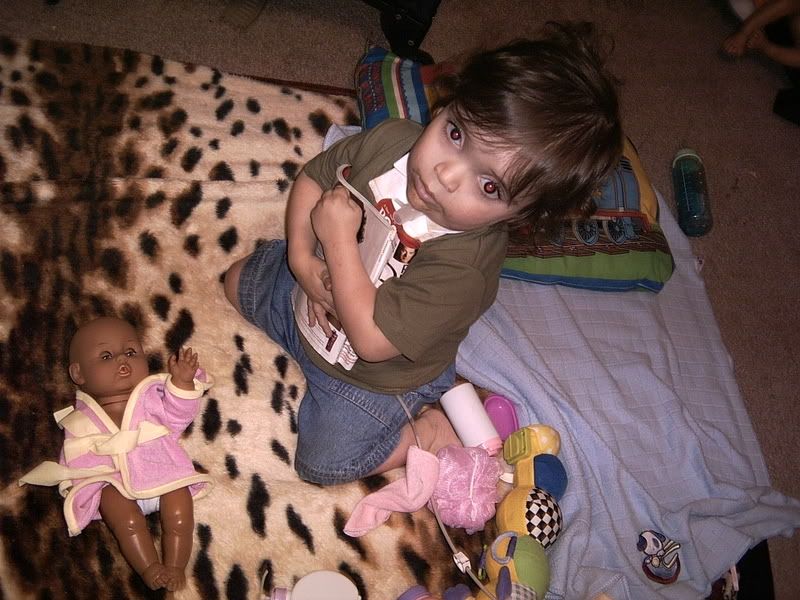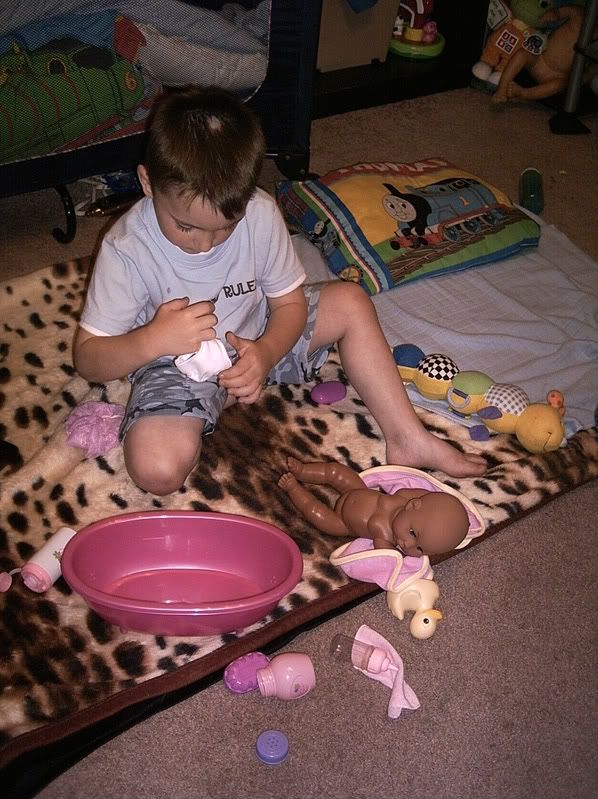 Her and her Dolly (which Kaia named Baby Sissy)
Some of her clothes at the hospital
Sis, Kaia and Me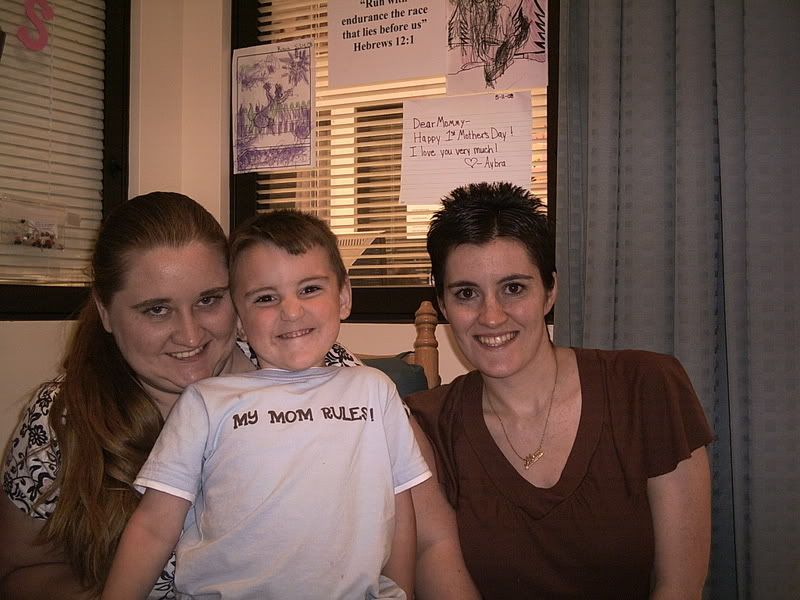 Her first longies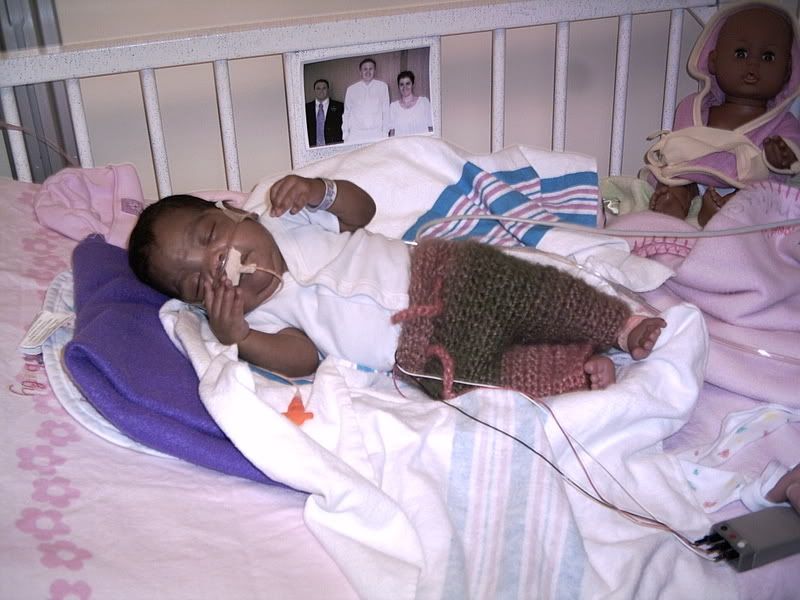 Her (now) too small dress :(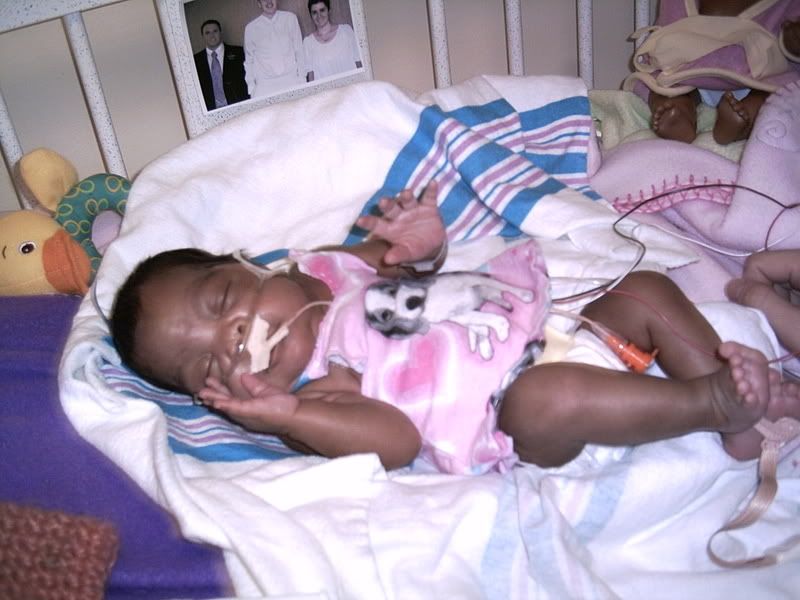 Babywearing some more
And a face shot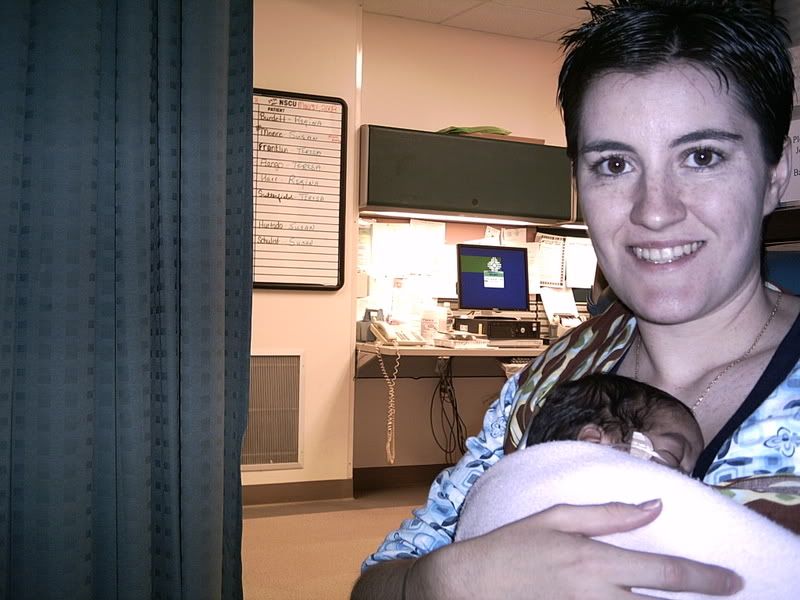 The normal "I cant go to the hospital without Kaia wanting his picture taken" shot
My mum and Aybra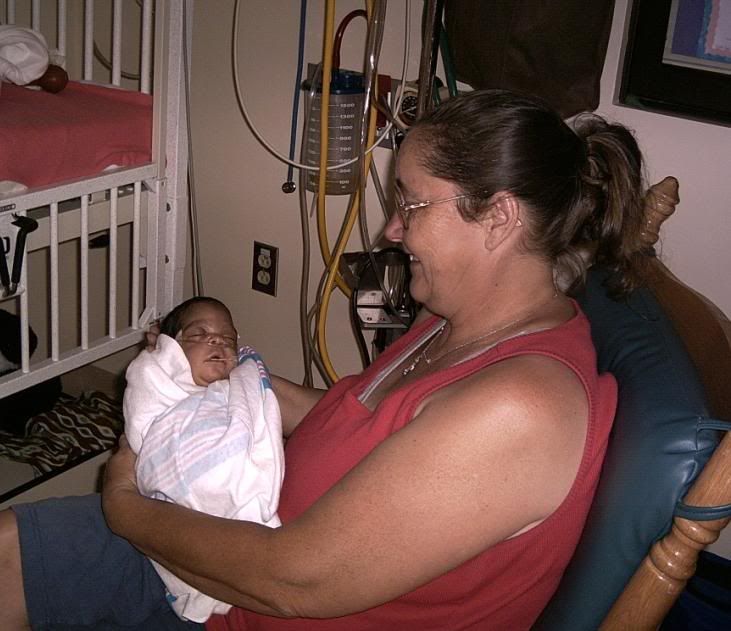 And a cute little bow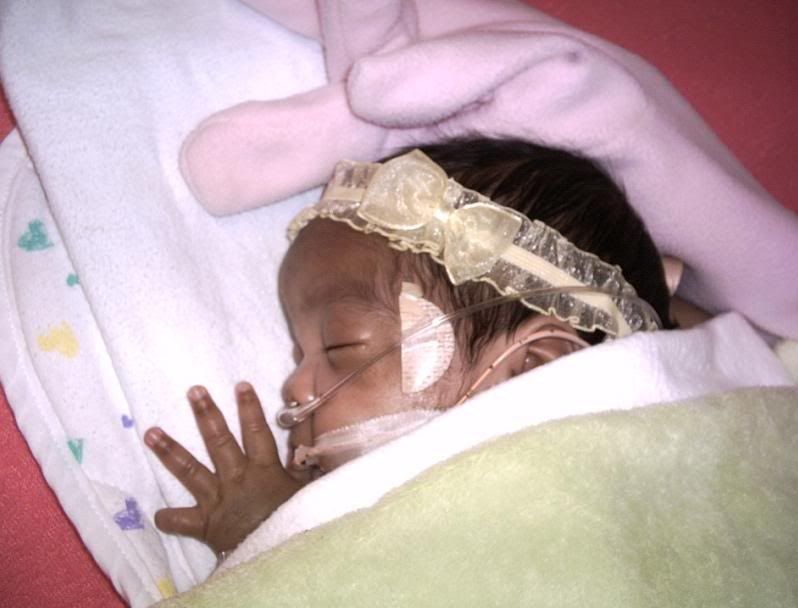 All stretched out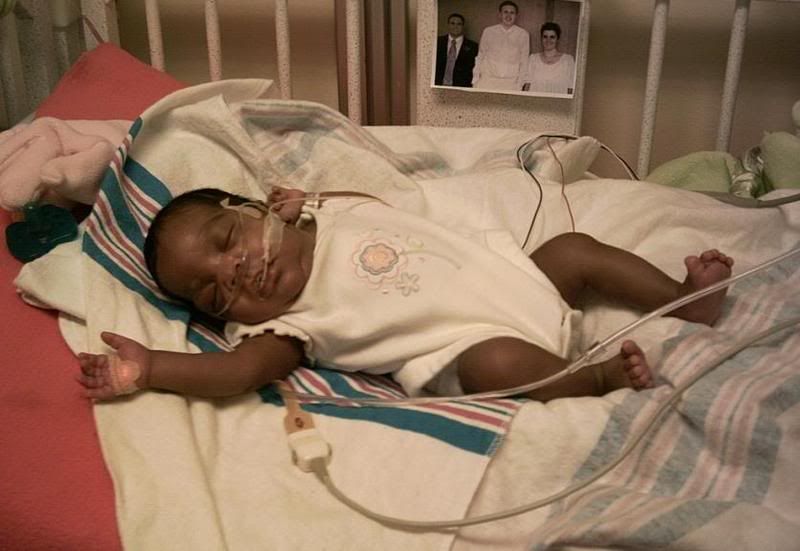 Check out those painted nails (fingers and toes)