Where to start...
Nothing really new. They have tried a lot of "new" things but they all failed.
They have been trying to nipple her but she just isnt doing too well. Her breathing has been too laboured for her to nipple.
She has been gaining weight. She is now 2018!! Shes a big girl now! The way she was going in the beginning she was supposed to have been coming home around this time :/ Instead she is still in there still waiting on some of the basic things.
They tried her cannula off of her but almost immediately she started desatting and hanging around the 60s so she is back on it.. It didnt even last half a day.. Today she was having more desats so they increased the flow.
Here is a video of Kaia holding her and brushing her hair...
Notice how he is just rocking and rocking.
And some pictures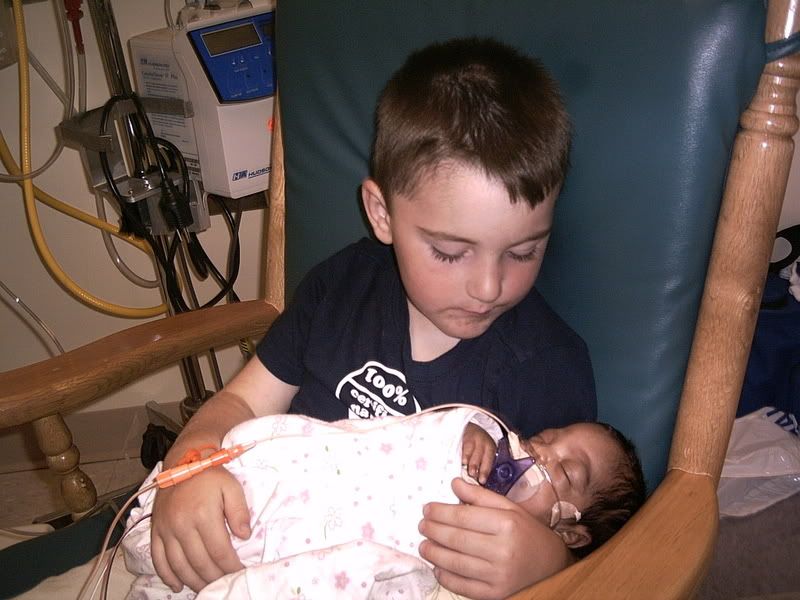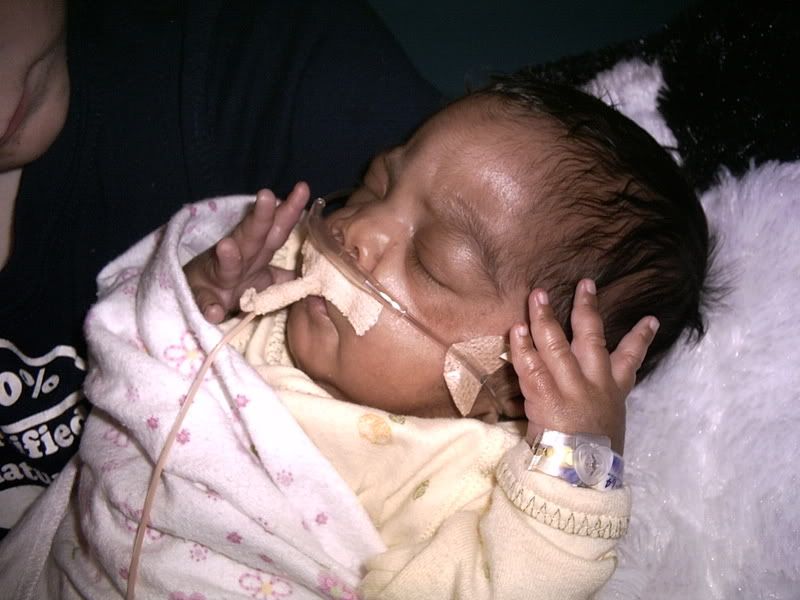 And this is how they fell asleep last night.. Alo crawled over to Kaia and snuggled up with him.